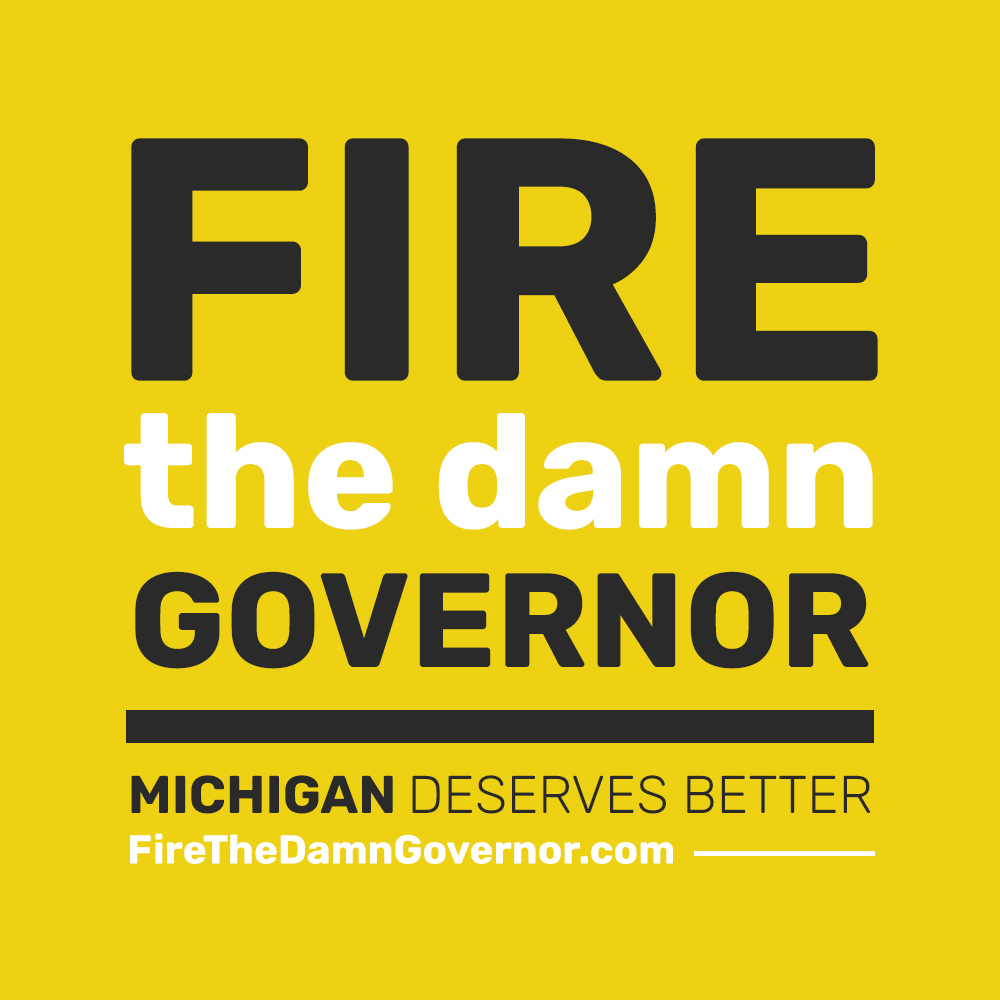 Michigan deserves better than Gretchen Whitmer. FAILED LEADERSHIP

BROKEN PROMISES

SECRECY Gretchen Whitmer ordered COVID-19 positive patients into Michigan nursing homes, endangering our most vulnerable.
Gretchen Whitmer promised to run an open and transparent administration, but instead has used non-disclosure agreements to silence health experts and has blocked the release of information about her COVID response.
Governor Whitmer made a lot of promises when she ran for office and she has failed to deliver.
"Reporter to sue Michigan Gov. Whitmer for allegedly not releasing COVID-19 nursing home data"
"Today the Justice Department requested COVID-19 data from the governors of states that issued orders which may have resulted in the deaths of thousands of elderly nursing home residents. New York, New Jersey, Pennsylvania, and Michigan required nursing homes to admit COVID-19 patients to their vulnerable populations, often without adequate testing."
"Michigan Gov. Whitmer faces calls for investigation into coronavirus nursing home deaths"

"Gov. Gretchen Whitmer must reverse course on her executive order that is placing Michigan's most vulnerable seniors at risk. It's a matter of life and death. In mid-April Whitmer issued an executive order that ultimately instructed many of the state's nursing homes to accept COVID-19 patients. That put other residents in jeopardy, and may well have contributed to the high death rate in Michigan nursing homes."
"This is a frustrating development from a governor who, as she took office, made pronounced public overtures about making meaningful reforms to the state's dismal transparency laws...Yet, when given the opportunity to live up to those declarations, Whitmer and her administration seem persistently attached to the murkiness that has permeated Michigan government for decades."
"The hush money scandal that is engulfing Michigan Gov. Gretchen Whitmer has a tip-of-the-iceberg feel. Whitmer signed separation agreements with two of her top former aides, Health Director Robert Gordon and unemployment chief Steve Gray, that included large payouts and confidentiality clauses forbidding them from discussing their departure and employment."
"Throughout her tenure, Whitmer has stubbornly resisted accountability and transparency. She's running a secretive and aloof administration, seemingly arbitrarily handing down orders that have tremendous impact on the well-being of Michigan residents without bothering to fully explain."
"54 West Michigan businesses we said goodbye to in 2020"
"Revelations of severance payouts and confidentiality agreements with former Health and Human Services Director Robert Gordon and former Unemployment insurance Agency Director Steve Gray have rocked Whitmer's administration, which has spent the past year developing COVID-19 orders behind closed doors."
"Whitmer breaks pledge to 'fix the damn roads' under new budget"
"Michigan ranks third for highest Black unemployment rate"
Paid for with regulated funds by Get Michigan Working Again. 1747 Pennsylvania Ave NW, ste 250. Washington, D.C. 20006. Not authorized by any candidate.